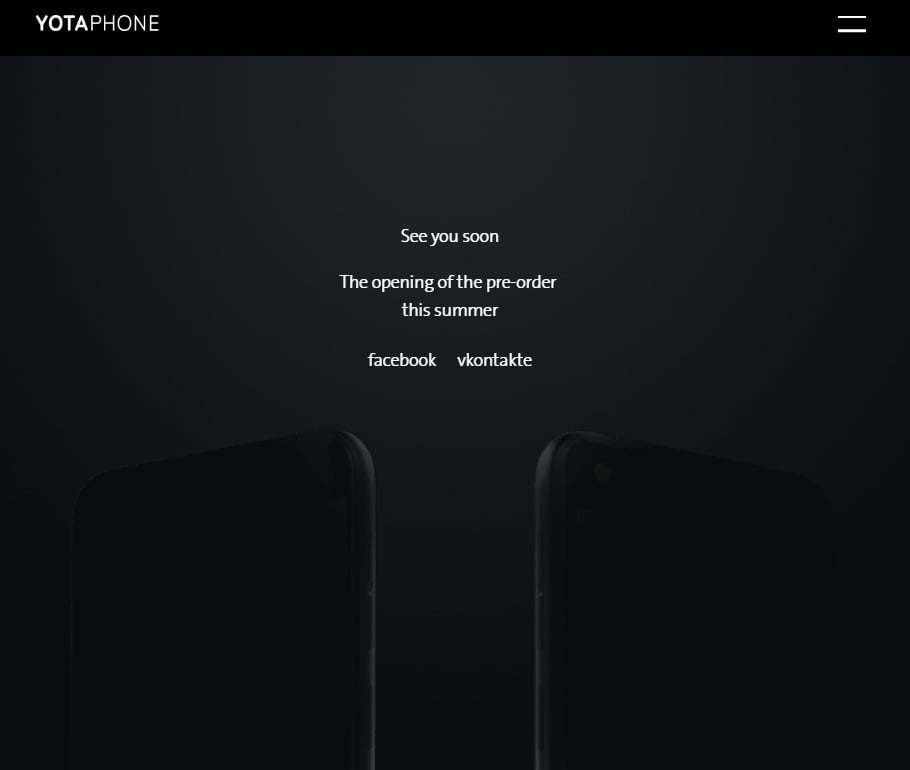 Remember the YotaPhone and the YotaPhone 2? Nothing has been announced about availability of the YotaPhone 3 elsewhere, and it's perhaps worth noting that a planned 2015 launch of a USA version of its predecessor, the Yotaphone 2, was eventually cancelled. The YotaPhone 3 has been announced at the China-Russia Expo in Harbin and the 64GB variant is said to cost $350 while the 128GB variant will sell at $450. The handset made its way to a few markets across the globe. The reported inclusion of a mid-tier Qualcomm Snapdragon 625 chipset seems to confirm this target market, and there are some concerns that this platform will be a little dated by the time the phone actually hits shelves. It was totally unique in the sense that the device featured an e-ink display at the back. The other aspects of the smartphone include a 13MP main snapper at its rear with LED flash, 1MP selfie camera, Android 4.2.2 Jelly Bean OS and a 1,800mAh battery.
According to a report by Engadget, the smartphone will be available in the early fall of this year in Russian Federation and China.
According to reports from the teaser event, The Yota 3 will starting shipping in China come September, with pre-orders in Russian Federation starting at a similar time.
It's been a fair while since we've talked about Yotaphone at Ausdroid, and I last reviewed one a bit over two years ago. If the phone in the image is the YotaPhone 3, then it will be sleeker than the original YotaPhone. The phone will be launched later this year.
Are you excited or intrigued by the prospect of the Yota 3, or is the phone's hardware simply too uninspired to capture your interest?