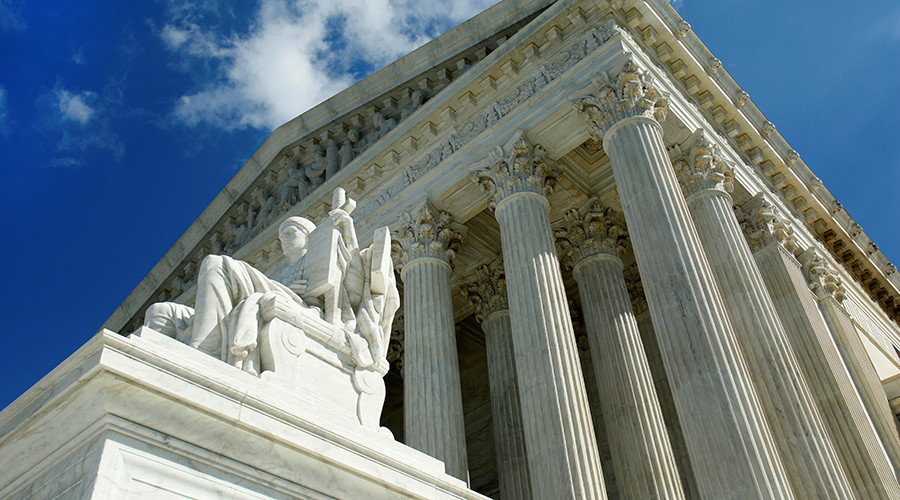 Supreme Court on Monday struck down a portion of federal law that prevents offensive trademarks, a ruling that could benefit the Washington Redskins in the use of their nickname.
In a concurring opinion, four of the justices led by Anthony Kennedy write that the ban on disparaging trademarks is "viewpoint discrimination" on the part of the government, but with perhaps an eye to ensuring that other grounds for refusing trademarks - confusion or dilution, for instance - don't fall by the wayside, they attempt to distinguish the Tam case and even the similar dispute concerning the Washington Redskins.
The Slants - new drummer Yuya Matsuda, vocalist Ken Shima, guitarist Joe X. Jiang, and Tam (whose stage name is Simon Young) - are an Asian-American dance-rock band that applied for a trademark in 2010.
Trademark office spokesman Paul Fucito said officials are reviewing the court's ruling and planned to issue further guidance on how they will review trademark applications. The court decided the ban on registering "scandalous, immoral, or disparaging remarks" violated the First Amendment.
The Supreme Court actually declined to hear the appeal of the Patent & Trademark Office decision to cancel federal protection of the Redskins name, but that was because a lower court had yet to rule, so it was more about the timing of the filing, which the court signaled was premature.
"[The provision of the Lanham Act in question] offends a bedrock First Amendment principle: Speech may not be banned on the ground that it expresses ideas that offend", Justice Samuel Alito wrote in his opinion. The Lanham Act's disparagement clause placed an unconstitutional condition on those who consider the use of an edgy or taboo phrase to be part of their brand: either change your name or be denied the right to use it effectively. A federal appeals court in Richmond put the team's case on ice while The Slants went to the highest court in the land.
Dan Snyder, the team's owner, has said that the name "represents honor, represents respect, represents pride".
The band has said it wanted to reclaim what is often seen as a slur.
Redskins attorney Lisa Blatt said the team was "thrilled" with the court's decision.
"The Supreme Court vindicated the team's position that the First Amendment blocks the government from denying or cancelling a trademark registration based on the government's opinion", Blatt told the Associated Press.
The outcome is likely to affect the legal case of the Washington Redskins, whose trademark registration was revoked in 2014 under the same disparagement clause.
Critics of the law said the trademark office has been wildly inconsistent over the years in deciding what terms are too offensive to warrant trademark protection. The band's lawyers argued that the government can not use trademark law to impose burdens on free speech to protect listeners from offense.